December 7, 2018 Newsletter
December 7, 2018 Newsletter

---
Announcements
Upcoming Interviews

On Campus Web Designer - December 12 & 19

OIT Student Employee Holiday Party

December 7, 2018
Student supervisors and Directors are encouraged to attend

OIT Staff Holiday Party
Comings & Goings
We wish this team member the best in his
future endeavors:  
Ben Sloan left his position on Friday, November 30th.
---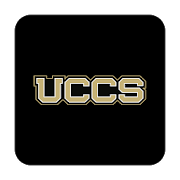 UCCSconnect - Now Testing
The UCCSconnect project team is excited to announce that UCCSconnect (Involvio) is now available to download in the iTunes and Android stores! This one-stop-shop app will replace OrgSync (also known as Mountain Lion Connect) and has been used for the past two years by Orientation.
 
UCCSconnect allows Student Clubs to receive better participation. Students have continued to complain about using a web-base platform and have expressed to Student Life that they prefer using mobile technology. UCCSconnect has the ability to easily show what clubs are available and sign up, create new clubs, track attendance at events using QR codes, create calendar events along with reminders and hopefully have students engaged with discussions, all in a mobile platform. 
 
While the go-live date is early January 2019, the project team is looking for testers and their valuable feedback. Users are encouraged to download the app, test the functionality and provide feedback to Kirk.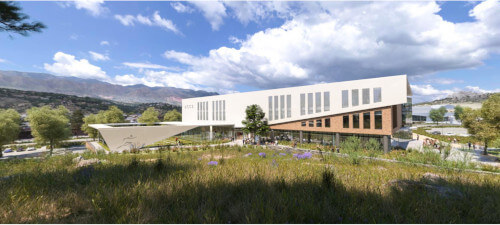 HYBL Construction Update
Facilities and OIT have been working hard on gathering all the technology requirements of the new HYBL building. They had their final meeting on Tuesday afternoon to make sure all plans for technology were correct to go into construction documentation.  Draft plans should be finalized within the next two weeks.  Some of the highlights of technology are:
11 classrooms with both synchronous (Telepresence) and asynchronous (Panopto) video capabilities. This will be the first time OIT has ever integrated this functionality into construction with Cisco designing the learning spaces.
Two mobile carts - Dell powered 55" touch screens with video capabilities for the 3rd floor labs.
Multiple digital signage locations.
All video sources will be able to present wirelessly via Mersive Solstice devices.
Much more.
---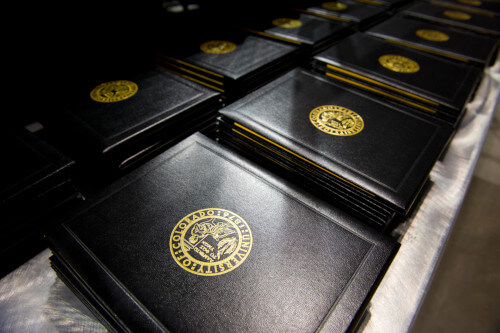 Fall 2018 Commencement
UCCS Media Services is busy gearing up for the 2018 UCCS Commencement ceremony. Media Services officially took over video production and live streaming of the event in 2017, as a way to improve the overall quality and add more cameras to capture the ceremony. In the past, the Broadmoor World Arena handled the production with only two standard definition cameras which made the stream look outdated and grainy. Since taking over the production, Media Services has added three more cameras and bumped up the video quality to High Definition. This year, they're adding a sixth camera to capture more of the graduates on the floor as they walk up to get their degree. 

Since taking over all of the video production for this exciting event, Media Services now works closely with several departments to ensure that the stream is the best it can be - for all viewers. Media Services works alongside Advancement, to shoot interviews of alumni and guest speakers, and Web Services and other OIT team members, to ensure a good video stream is online, and on the Jumbotron, at all times during the ceremony.

Each year, more and  more people watch the live commencement ceremonies online. Media Services and OIT work hard to make sure that the family members who can't make it so they see their loved ones walk across the stage while cheering them on from the comfort of their own living room.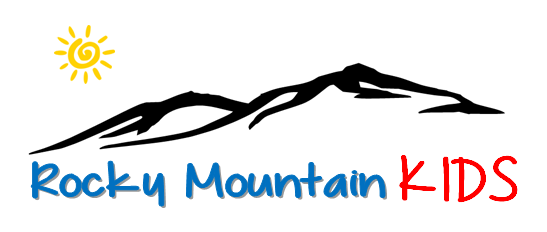 Gift Giving Event
The Office of Information Technology is hosting a holiday gift giving event for The Rocky Mountain Kids. This local organization helps youth who have been given a new home due to abuse or neglect.  This is the second year that the office has taken part in the Rocky Mountain Kids gift giving. 

This is a great opportunity to give back to the all are encouraged to participate, regardless of department they work in. Many of the items are necessities (sheets, warm mittens and hats).  The youth also have listed toys or other fun wish list gifts in the document.

The children's wish lists can be found online. We ask that you make sure to indicate which gifts you will be bringing in for The Rocky Mountain Kids. Your name does not need to be included, just indicate that the gift has been taken care of. 

Other details you should be aware of:
Due by:  December 16th at 9:00 a.m.
Where: Bring to the BUS. Office in the Office of Information Technology (bottom floor of EPC)
How: Do NOT wrap these gifts.  Leave them in the shopping bags and include a gift receipt. Indicate which child the items are for as well.
Your heart may feel warm and fuzzy inside afterwards. Don't worry, that's a good thing!
Thank you for being generous to this cause!
---

Water Cooler Talk
OIT will be hosting their first UCCS Tech Day on October 9, 2019. This event will be open to Faculty, Staff and Students. The intent is to increase campus engagement with OIT and bring awareness to the services that we offer. The agenda and logistics are still being worked out. If you would like to assist with the planning of this campus-wide event, regardless of what department you currently work in, please contact Sarah.
*** 
Have you heard the rumor about utilizing SharePoint Online through Office 365?  It's true!   SharePoint Online will be replacing several long standing file shares, including Columbia.  The campus has needed this technology for a while. The SharePoint Migration Project Team has identified that the OIT Business Office will be the first ones, in OIT, to test out the new functionality and move all of their files and workflows to Sharepoint from Columbia.
***
The Dell Backup project is currently installed and actively backing up our servers in a separate location, which provides us better redundancy and disaster recovery. In the coming future, we will be providing this same backup and restore functionality to all UCCS owned employee computers. This functionality will give the Help Desk the ability to restore files from your computer - should the worst happen to your device or an accidental deletion!
***
OIT is taking on an exciting initiative to extend the functionality that is currently experienced with a current desk phone to Microsoft Teams. Coming in late 2019, we will be integrating our Cisco phone system so that users will be able to receive and make phone calls using Microsoft teams across most devices (PC, Mac, and most smart phones).
***
Microsoft Teams will officially roll-out to the campus on January 14th. Are you part of the Team?
---
---