Reporting Phishing attempts and Spam through Proofpoint
Reporting Phishing attempts and Spam through Proofpoint
Proofpoint is service that attempts to identify phishing or SPAM messages before they have the opportunity to reach your inbox. In order to continue improving its effectiveness we occasionally have to point out SPAM and phishing attempts to Proofpoint. The following is a step by step set of instructions on how to let Proofpoint know what emails should be classified as either SPAM or Phish.
Step 1. Access your mailbox through the web interface or Outlook. Open a Proofpoint email which should include "End User Digest:..." in the subject line. Click on the Manage My Account option.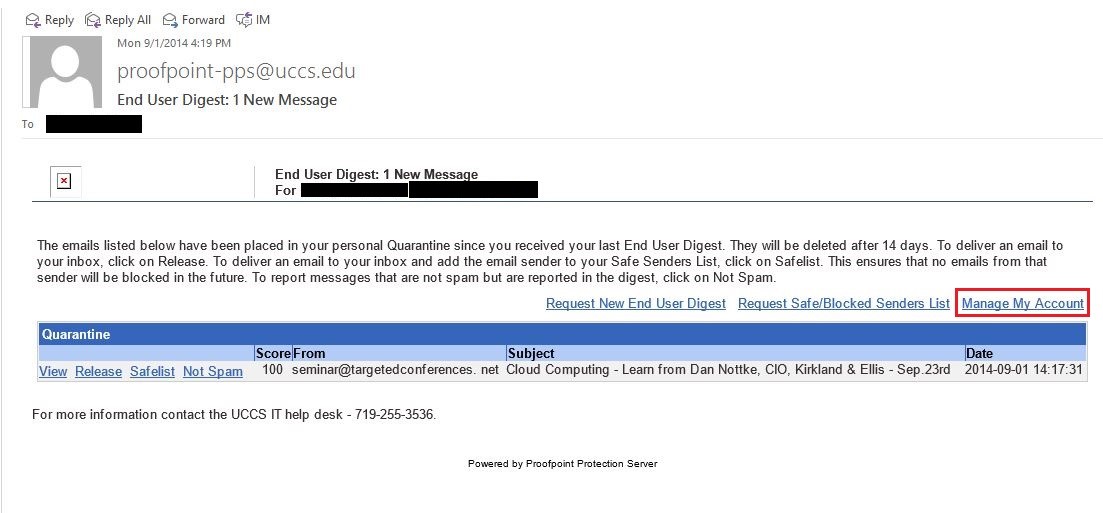 Step 2. Clicking on the Manage My Account option should open a webpage. Click the Quarantine option located at the bottom left of that page.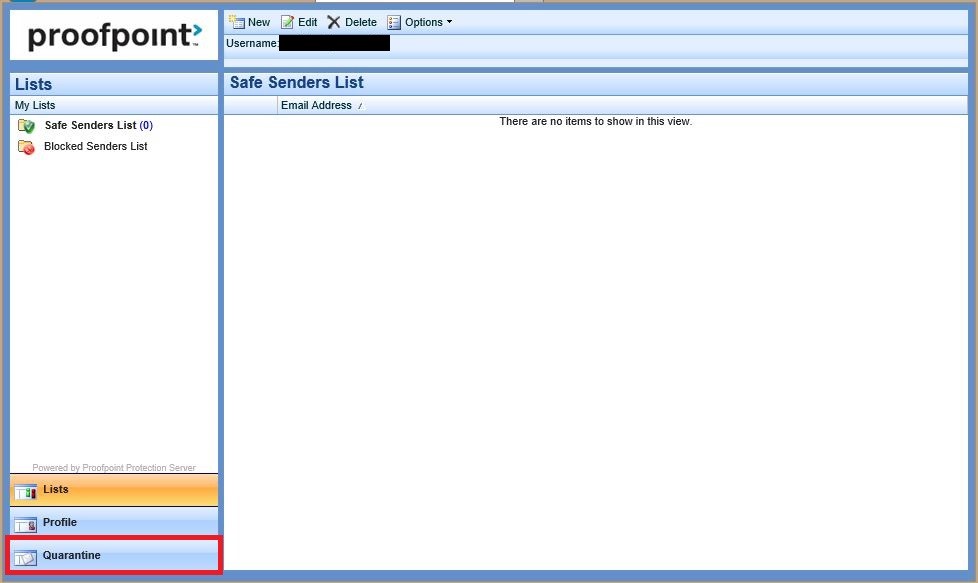 Step 3. Click on the Audit Messages option in the left panel. This will display a list of emails that have yet to be determined as Safe, SPAM or phishing.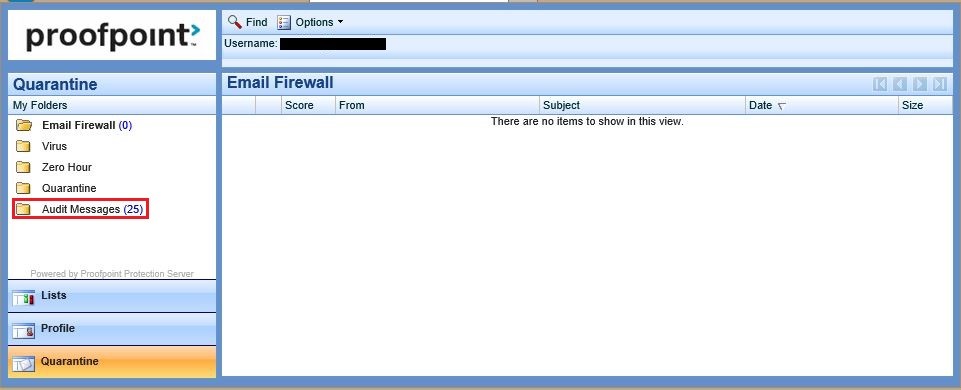 Step 4. Select the emails that you would like to designate as SPAM or phish and then click the corresponding button towards the top of the page.