Graduating Students from OIT
Congrats Graduating Class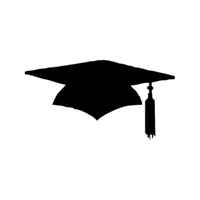 I am a graduating senior getting a BS in Computer Science. I have aspirations to work in the aerospace and defense companies for computer science. I have worked in the UCCS Web Services for my all 4 years. 

I'm getting a BS in Biomedical Sciences with minors in biochemistry and philosophy graduating Magna cum laude. I have worked in telecom and then got a job in SharePoint development and was promoted to a senior technician.

 

My major is Electrical Engineering with a minors in Computer Science and Computer Engineering. My accomplishments are instrumental in coordinating the first-ever Mountain Lion Tech Day, assisting with the Help Desk/Telecom merger, and building out in-depth knowledge bases for future students so that the same customer service can be provided year-after-year.

 

I will be graduating with my undergrad in GES and Anthropology with a German minor. I have worked for Academic Support for three years and for the Business Intelligence team fir his last semester at UCCS. After graduating, I will be attending graduate school at CU Denver-Anschutz to study urban planning.